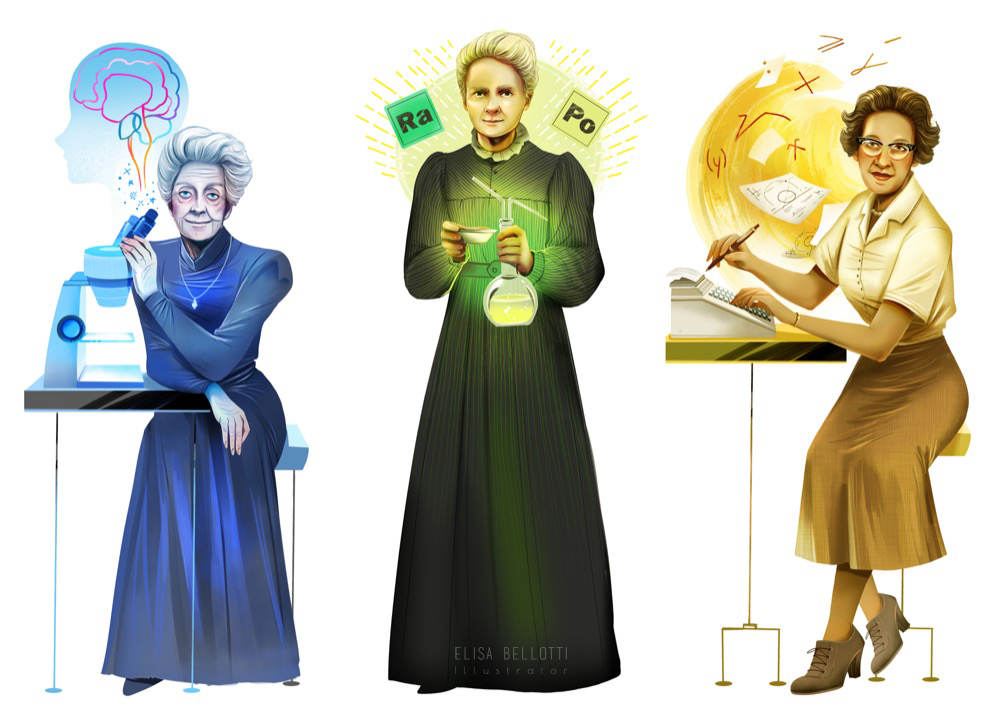 Superscienziate 19244- Clementoni.
Superscienziate – Clementoni. Le scienziate più famose della storia. Marie Curie, Jane Goodall,  Valentina Tereškova, Rosalind Franklin, Katherine Johnson, Rita Levi Montalcini, Ynés Mexia, Ada Byron, Tu yuyu.
tanti esperimenti da provare e domande a tema scientifico per un gioco che appassionerà tutta la famiglia! illustrato da Elisa Bellotti.
Superscienziate – Clementoni.
Super scienziate – Clementoni.
 814645
SCIENZA e GIOCO: SUPER SCIENZIATE CLEMENTONI 19244
Illustrato da Elisa Bellotti.
Scoprire i segreti della chimica in assoluta sicurezza.
Il kit contiene tante sostanze per sperimentare incredibili reazioni chimiche ed effetti speciali!
Tutti gli esperimenti sono descritti attraverso immagini e spiegazioni chiare e dettagliate.
Sono raccolti in un manuale di istruzioni che rende la chimica un gioco super divertente.
Made in Italy.
E' incredibile scoprire quante cose divertenti abbiano una base scientifica!
I bambini con questa linea di giochi fanno esperimenti, scoprono cose nuove e si meravigliano di come tutto si possa creare.
Ideato, progettato e sviluppato in Italia.
Elisa Bellotti is an Italian illustrator from Pavia. 
She studied illustration at the School of Comics in Milan, then at MI–Master and finally she obtained a degree in graphic design. 
She was employed in a web design agency in Milan until she started working as a freelancer with the most important Italian publishers.
She illustrates educational, editorial and young books painting with the Adobe suite CC. 
In 2018 she published for Mondadori "Stai Fermo, Toto!" a children's book both written and illustrated by her.
The most recent awards are the special mention for "Il labirinto del fauno" LuccaC&G 2020.
Bronze medal  in children's publishing Annual AI 2020 "Autori di immagini".
Selection for "The wheel of time" new edition Lucca Comics 2019.
Gold medal in design category AI in 2017, selection in 2019 and 2018.
The first prize at the Lucca Junior in 2016.
Clients – Mondadori, Pearson, Clementoni, Rizzoli, Giunti, Helbling Languages, Rusconi Libri, Fanucci, Moon, Nui Nui, Feltrinelli, Gribaudo, Gruppo Editoriale Raffaello, Eli la Spiga Edizioni, Epitesto Srl, Edicolors,  Elastico, Liberty Srl, Special Glue Srl, Timberland, Moleskine, MINI, Ferrari, Superhub, Superanda, Airett, MITO Milano, ESC.