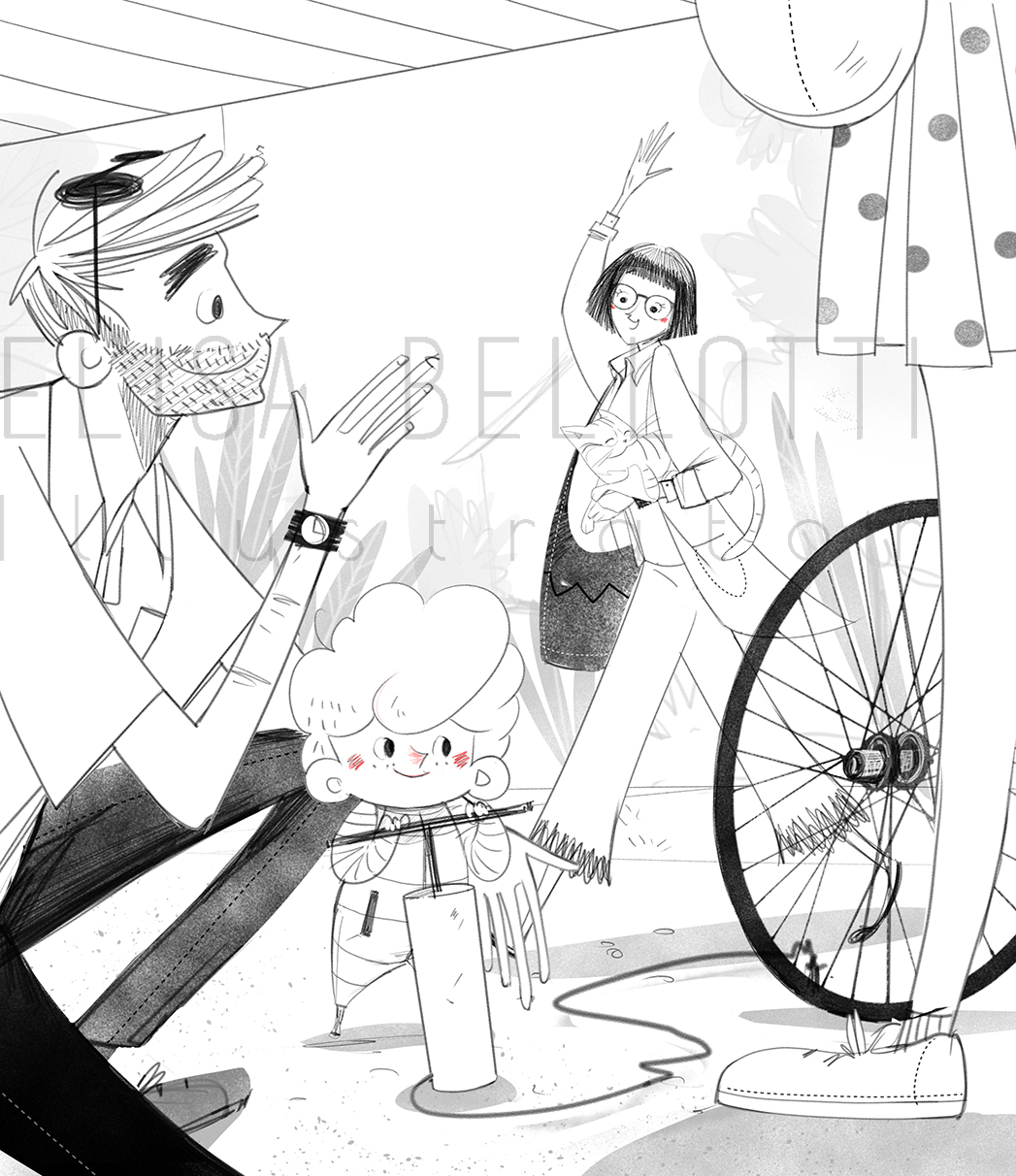 Stai fermo, Toto! – MONDADORI – Scritto e illustrato da elisa bellotti. Elisa bellotti illustrator. Libri per bambini. Prime letture. Prime letture per bambini scatenati. collana prime letture mondadori  
Stai fermo, Toto! – MONDADORI – Scritto e illustrato da elisa bellotti. Elisa bellotti illustrator. Libri per bambini. Prime letture. Prime letture per bambini scatenati. collana prime letture mondadori
UNA STORIA VIVACE CHE FARÀ CONOSCERE AI PICCOLI (MA UN PO' ANCHE AI GRANDI!): COME FARE LE COSE CON CALMA SENZA RINUNCIARE AL DIVERTIMENTO QUALCHE CONSIGLIO PER GESTIRE L'ESUBERANZA DEI PIÙ PICCOLI TANTI COLORATI ANIMALI CHE CI INSEGNANO COME LA TRANQUILLITÀ NON SIA POI COSÌ NOIOSA!
Stare fermo per Toto è davvero difficile:
dietro l'aspetto da angioletto
si nasconde un bambino scatenato!
Qualche volta però andare piano
può riservare grandi sorprese.
Stai fermo, Toto! – MONDADORI – Scritto e illustrato da elisa bellotti. Elisa bellotti illustrator. Libri per bambini. Prime letture. Prime letture per bambini scatenati. collana prime letture mondadori
Stai fermo, Toto! – MONDADORI
https://www.ragazzimondadori.it/libri/stai-fermo-toto-elisa-bellotti/
https://www.instagram.com/elisa_bellotti_illustrator/
https://www.amazon.it/Stai-fermo-Toto-Ediz-colori/dp/8804702400
https://www.facebook.com/ELisaBellottiIllustrator/
Elisa Bellotti is an Italian illustrator from Pavia. She studied illustration at the School of Comics in Milan, then at MI–Master and finally she obtained a degree in graphic design. She was employed in a web design agency in Milan until she started working as a freelancer with the most important Italian publishers. She illustrates educational, editorial and young books painting with the Adobe suite CC. In 2018 she published for Mondadori "Stai Fermo, Toto!" a children's book both written and illustrated by her. The most recent awards are the selection for "The wheel of time" new edition Lucca Comics 2019, Annual AI "Autori di immagini" in 2019 and 2018, the Gold medal in design category in 2017 and the first prize at the Lucca Junior in 2016.
Clients – Mondadori, Pearson, Rizzoli, Giunti, Helbling Languages, Rusconi Libri, Fanucci, Moon, Nui Nui, Feltrinelli, Gribaudo, Gruppo Editoriale Raffaello, Eli la Spiga Edizioni, Epitesto Srl, Edicolors,  Elastico, Liberty Srl, Special Glue Srl, Timberland, Moleskine, MINI, Ferrari, Superhub, Superanda, Beyond Design, Airett, MITO Milano, ESC, AI, Wafers Farma Decor.
Digital painting is a method of creating an art object (painting) digitally and/or a technique for making digital art in the computer. As a method of creating an art object, it adapts traditional painting medium such as acrylic paint, oils, ink, watercolor, etc. and applies the pigment to traditional carriers, such as woven canvas cloth, paper, polyester etc. by means of computer software driving industrial robotic or office machinery (printers). As a technique, it refers to a computer graphics software program that uses a virtual canvas and virtual painting box of brushes, colors and other supplies. The virtual box contains many instruments that do not exist outside the computer, and which give a digital artwork a different look and feel from an artwork that is made the traditional way.